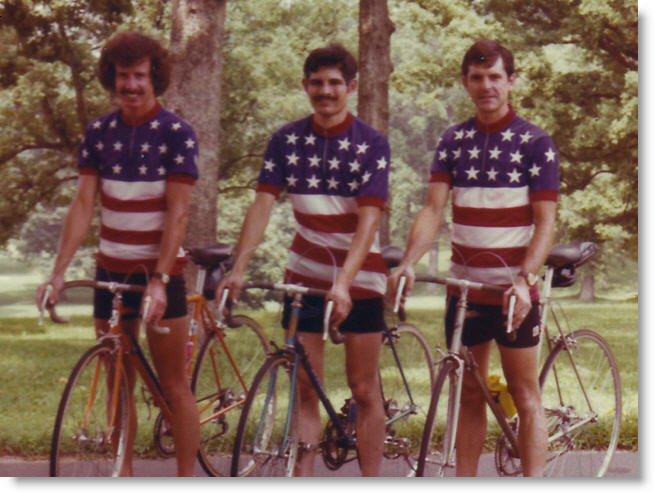 Bobby Skedsmo, 34, of Walnut Creek, California,
Richard Baraona, 29, of Daly City, California and
Bob Morrison, 31, of Fulton, Missouri competed at the 13rd World Games for the Deaf that took place in Bucharest, Romania.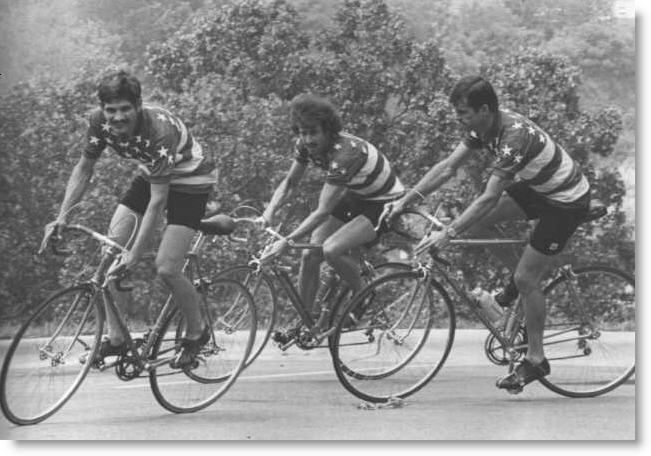 Richard Baraona - Bobby Skedsmo - Bob Morrison
That was their last participation in the World Games for the Deaf. There was a dispute at how the official favoring the Italian advanced to the semi finals of 1000-meter sprints so Bobby Skedsmo did not get his well deserved performance by winning the photo finish.
Richard Baraona seemed to have the habit of winning the medal at the 35-kilometer individual time trial. He earned the bronze medal. Bobby showed his best performance as 8th place at the individual time trial. Individual time trials are also referred to as "the race of truth", as winning depends only on each rider's strength, endurance and determination against the clock.
At the 100-kilometer Road Race event, Bobby Skedsmo decided to choose a win or die tact because the course was pretty flat all the way around with a third of cobblestone pavement. With a newcomer, Bob Morrison gave a well support for him by slowing down the peleton while he had a breakaway twice which did not turn out well because his mates of opponents did not take the challenge of fighting wind resistance. That left Richard Baraona sat in the pack all the way winning the seventh place.
---
See the overall results of the games


---