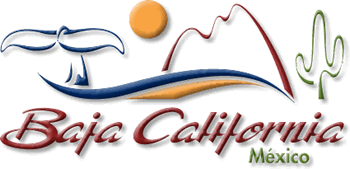 From the Road Captain
Bobby Skedsmo
The exact point of departure in Riverside, California will be announced later and staying overnight will highly be recommended the day before we leave for Mexico in the morning at 9 on Sunday July 1, 2007. It may be a good idea if we meet at a food courtyard at the mall where we can get acquainted and have opportunity for question and answer session. I will keep everyone updated by email when new information becomes available from time to time.
The following requirements must be adhered in order to travel successfully in Mexico.
1. Proof of Citizenship: A valid passport is the most convenient, since it ensures problem-free re-entry into the United States. This time it is a MUST. Go to any post office and ask for passport application and have your birth certificate ready. Do it now!
2. Insurance: U.S. motorcycle insurance is not valid in Mexico. It must be replaced by insurance from a Mexician company. AAA offices at the border location or near your home can provide Mexician insurance to members with a charge for service of about $45. For non-AAA members, it can be issued at the Mexician insurance company near the border before entering the Mexico. It costs $80.30 for liability only and is good for 21 days. You will get it before entering Tijuana.
3. Tourist Permits: The Mexican government imposes a tourist entry fee for each visitor entering Mexico. At the press time, the fee is $20. You are required to obtain it when entering Tijuana.
4. Ownership of Vehicle: You need to show your vehicle ownership or title (pink slip) when your motorcycle is transported from Baja California to the Mexician mainland on a ferry. Also an original current vehicle registration as well as your passport. They are required to issue a temporary vehicle import permit for transporting your motorcycle on the ferry. At the press time, the fee is $29.95. You will get it upon entering Tijuana.
5. Condition of Motorcycle: Do not go if you have a history of problems with your motorcycle or have not kept your bike maintenanced for a long time. It would be a good idea if you bring an ignition spare key and keep it somewhere with you. In addition have a tires repair kit.
---
The following information provides some useful tips for riding in Mexico.
Roadblocks
Roadblocks supervised by military police or by the army are frequent at the entrance or exit of urban areas. For foreign riders it is mandatory to have passport, tourist permit and bike registration documents handy. There is no need to be alarmed when you are stopped by them. They are just looking for weapons and drugs.
Safety
Mexico is a quite a safe country: your belongings will never come under risk as long as you behave correctly and kindly. The good rules of travelling mixing with the local culture and tradition will allow any rider to fully enjoy in complete harmony and meeting the itinerary.
With the exception of big cities, there is no need in Mexico to lock the bike: just take care of small personal items such as GPS, gloves and small removable accessories with you so that they are not left in view of kids who may be attracted and tempted to steal. For the night, ask where you can leave the bike: normally the bike will receive adequate accommodation. In big cities you just lock the bike around the other bike's tire for overnight but you'd better make sure that you have a lock spare key for your padlock.
Travel Bag
Take with you just the indispensable (the part you need is always the one you do not carry)emergency or extra bag. Based on collective experience I recommend setting up a small bag to always take with you when travelling in Mexico. This small list of items can reduce problems personally while helping your buddies to enjoy one more mile.
• Tool box and owner manual
• Lock (chain or disk lock)
• First aid kit including personal medications
• Tires repair kit (self-inflating can or tubeless repair kit)
• Set of light bulbs and fuses
• Flexible pipe for fuel transfer (min 5-6 feet)
• Spare prescribed glasses, pen and paper, toilet tissue, wipers and rags
• Maps, itinerary and . . . .

Servicing the Bike
Service and assistance in the city or a remote village are in the hands of generic mechanics. They do not have specific experience and training in motorcycles but you will get prompt, on the spot assistance and a wide knowledge on "how to put a vehicle back on the road". Do not expect state of the art maintenance and forget any intervention in the electronic area.
Recovery Procedure
The recovery procedure is simple: if your bike cannot run and you are stranded on the road, signal to stop a car/bus/truck only if space is available. The bike will be loaded on the back. If not you will get a lift to the nearest center where you can rent a pickup to transport your bike or be helped by our own pickup truck in the back of the group where you can have it fixed in the nearest city. There will always be a buddy to help you with the problem.
Gasoline and Oil
Gasoline and oil are distributed by a vast network of Premex Stations. Intervals between stations are very shorts rarely exceeding 60 miles. Just keep a clear note of the type and characteristic of viscosity requested by your bike in case you cannot find your favorite brand oil. It may be a good idea if you bring your own cans of oil. All stations accept American Express credit card only. Visa and Mastercard are being used for clothing and restaurant in the city only. All gas stations are new and modern. Just be careful on the way: you can find yourself in trouble if you do not fill up before passing the city or going over 100 miles on it.
Communications
Email by data operates almost everywhere in the country but you will be charged by the Mexican server so you'd better check your server before you leave. Internet Cafe are found in some cities that can give you access to the net.
Weather Conditions
The weather is not hot in the Baja California and Mexico especially when you are near the coast or bay. The hottest spot is in the Sonora Desert near the United States boundary line. Do not wear black leather jacket but just light and wind-breaking jacket.
Lastly, please go to the next page to know what is expected from this day-by-day tour. I would highly recommend that you print all pages of this itinerary before you leave. In event you are left behind or lagged, information will be handy so that you will not be left out of the group at any point.
---
Go to the Itinerary - Day One - Sunday July 1
---